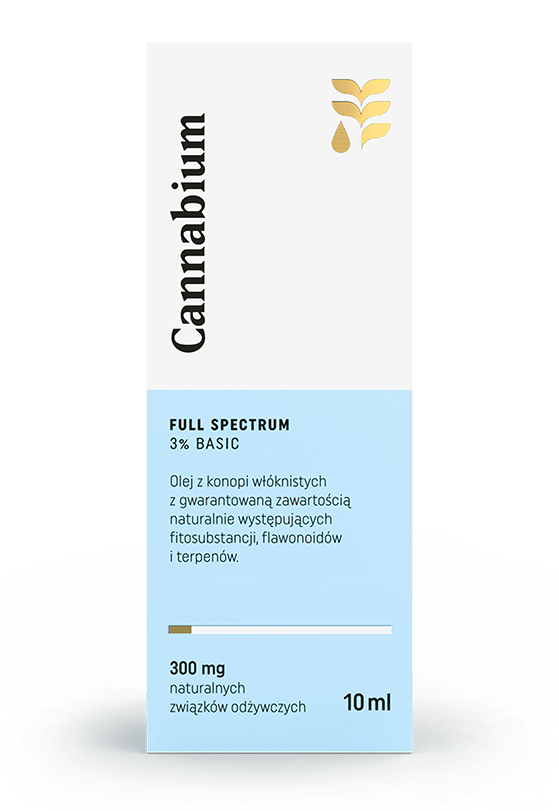 Cannabium
basic 3%
0,75 mg phytosubstances per drop

300 mg phytosubstances in the pack

10 g (400 drops) in the package 
69 pln
Cannabium
standard 5%
1,25 mg phytosubstances per drop

500 mg phytosubstances in the pack

10 g (400 drops) in the package
99 pln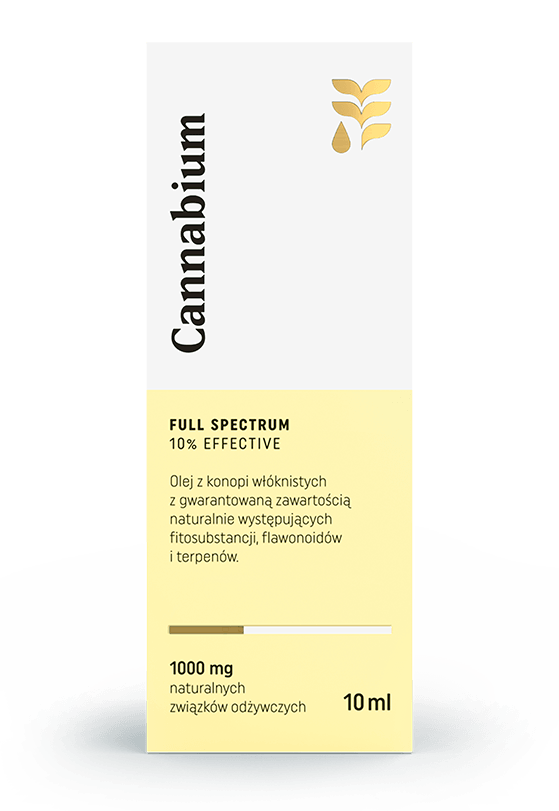 Cannabium
effective 10%
2,50 mg phytosubstances per drop

1000 mg phytosubstances in the pack

10 g (400 drops) in the package
199 pln
 Cannabium
supreme 15%
3,75 mg phytosubstances per drop

1500 mg phytosubstances in the pack

10 g (400 drops) in the package
299 pln
Cannabium
exclusive 20%
5 mg phytosubstances per drop

1000 mg phytosubstances in the pack

10 g (400 drops) in the package
399 pln
Cannabium
Sport
1,25 mg phytosubstances per drop

500 mg phytosubstances in the pack

10 g (400 drops) in the package
89 pln

Obtained from nature
Cannabium does not contain any synthetic substances, it is a completely natural product, which guarantees its nutritional effect.
Tested in a laboratory
Every batch of our products undergoes specialised laboratory analyzes using the highest quality chromatographic equipment.

Phytosubstances content
We have made every effort to provide the consumer with a product with a strictly defined phytosubstances and other components content.